River Of Inspiration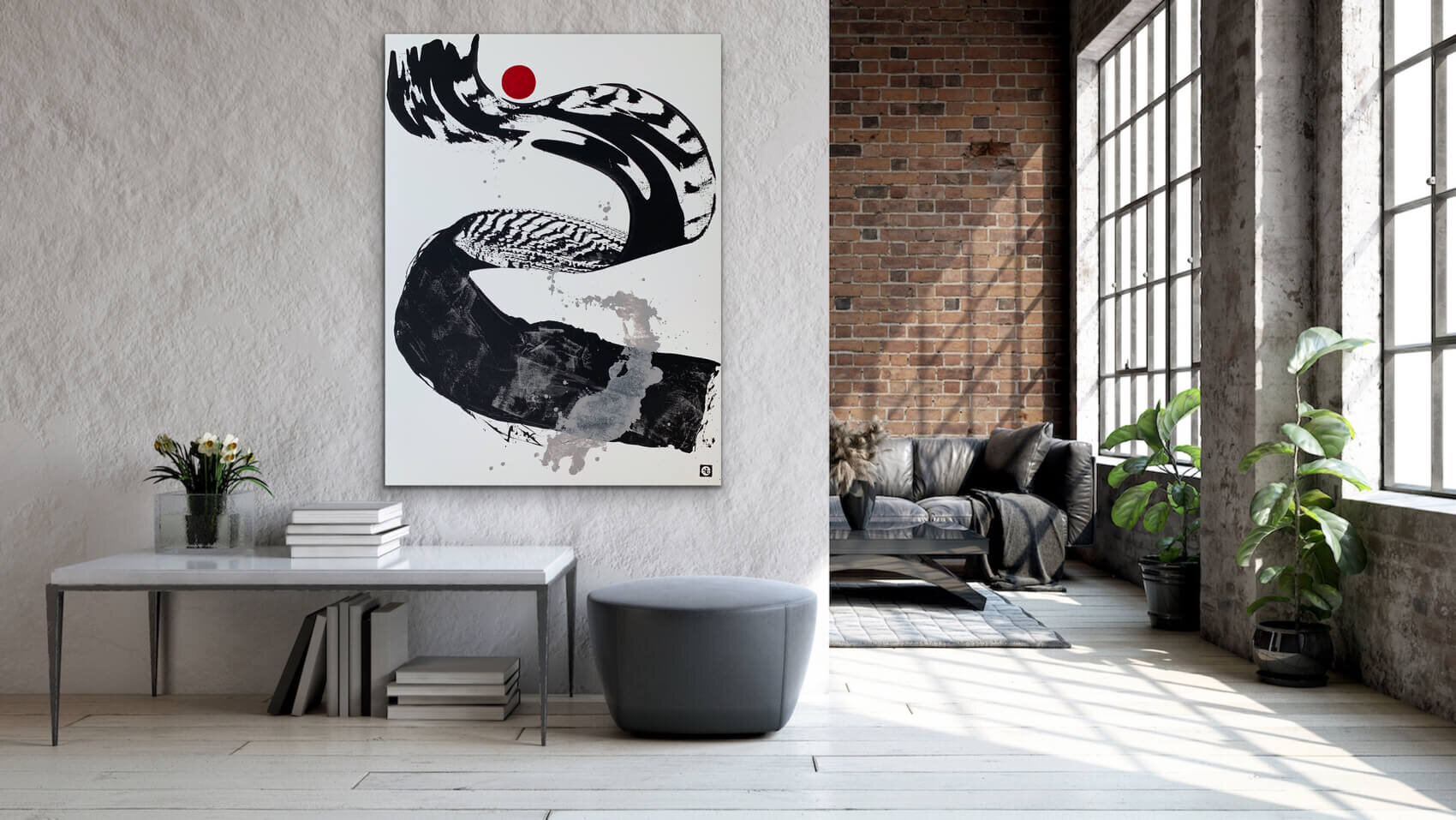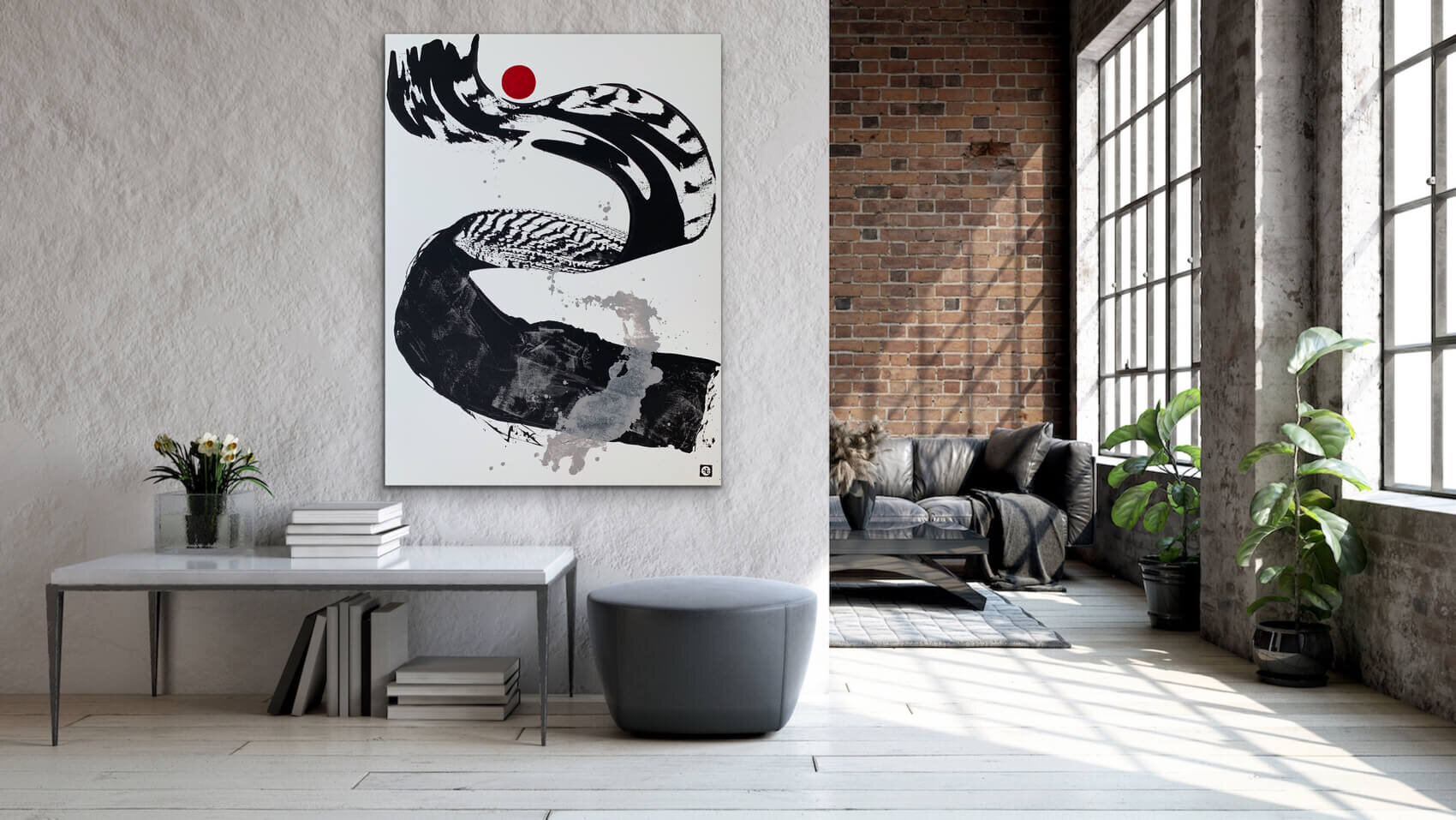 River Of Inspiration
#5181
48"x36" Mixed media on gallery wrapped canvas
I never know how the paint will land on the canvas. The paint is a controlled pour. In other words, I begin with an idea of where I want to place the paint and I control how I let the paint react with the surface. Once the first colour is down I decide if I want to continue with the remaining colours I have chosen to work with.
In this painting, I knew I wanted to add a grey but originally I had no intention of adding red. However, once the grey was done and I lifted some black to create a subtle texture, I was inspired to add a bold contrast.
The red circle fulfilled my inspiration and the painting reminded me that inspiration needs to flow like a river.
Price includes shipping and taxes anywhere in North America

Art has personal monogram on front and is signed on back.

Finished with several coats of uv protective varnish.

Comes wired and ready to hang